Victor® Power-Kill® Rat Trap M144PCO

In stock
UPC: #072868131448
SCC: #30072868131449
Powerful High-Impact Kill Bar™ for quick, humane kill
Simple to use – set and release with just one click!
Large bait trough for easy bait placement
Oversized trip pedal is easily activated for higher catch rates
Mounting holes allow for attachment to pipes, beams and other hard-to-access places where rats thrive
12-Traps
Victor® Power-Kill™ Rat Trap
With one simple "click," the Victor® Power-Kill™ Rat Trap is ready to catch rat invaders. The Power Kill's oversized trip pedal is easily activated, ensuring higher catch rates. When the rodent triggers the pedal, the powerful jaw immediately closes for a quick, humane kill.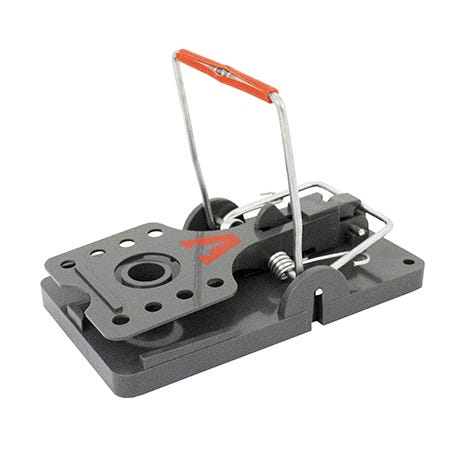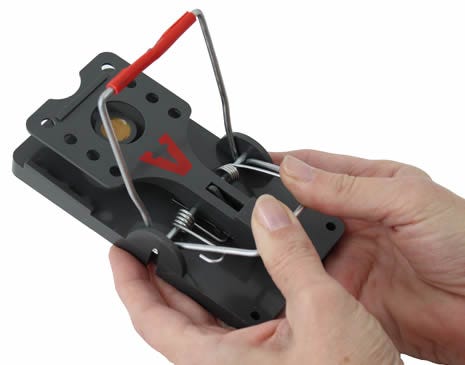 How to Use
Set-up is fast and easy for the Victor® Power-Kill™ Rat Trap! Simply fill the bait trough with bait, pull back the High-Impact Kill-Bar™ until it "clicks" into position, and place the trap in desired location. This trap is convenient for both indoor and outdoor use.
How it Works
For your convenience, the trap comes with a large bait trough for easy bait placement. The temptation of rat's favorite food lures them to step on the oversized pedal. Once the pedal is activated, the powerful kill bar is released, ensuring a quick humane kill. To reuse the trap, simply lift up on the kill bar to release the rat to save the trap, or for a one-time-use dispose of the trap.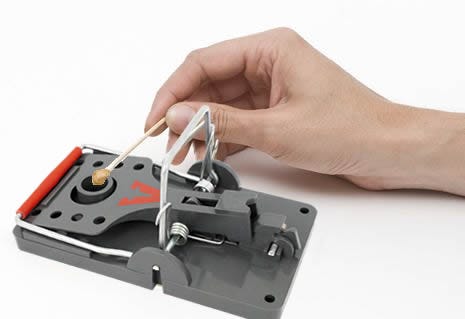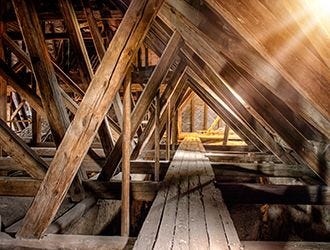 Hard-to-Access Places
The Victor® Power-Kill™ Rat Trap was created for trapping in hard-to-access places. It can be placed in locations indoors and outdoors. Each trap features two holes on the back for convenient attachment to pipes, beams, and other out-of-the-way places where rats thrive.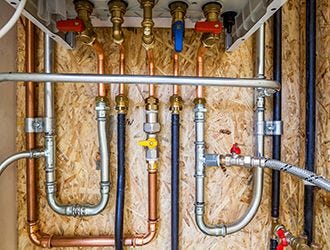 Victor® Power-Kill™ Rat Trap
Learn how to use the Victor® Power-Kill™ Rat Trap. It is easy-to-set with one simple "click!"

"I love these power-kill rat traps. They are easy to clean up!"
Victor® Power-Kill™ Rat Trap 12 Traps
Do you want to know more helpful details about the Victor® Power-Kill™ Rat Trap? Take a closer look at the in-depth specifications for this product.
Victor® Power-Kill™ Rat Trap
Model #
M144PCO
Quantity
12-Traps
For Use Against
Rats
Recommended Placement
Indoors & Outdoors
Design
Plastic Rat Trap
WARNING: This product can expose you to chemicals including lead and lead compounds, which are known to the State of California to cause birth defects or other reproductive harm. For more information go to www.P65Warnings.ca.govwww.P65Warnings.ca.gov.
Victor® Power-Kill™ Rat Trap - 12 Traps
Model #
BM144PCO
Quantity
12 Traps
Design
Plastic rat trap
For use against
Rats
Recommended Use

Enclosed Spaces:

Living rooms
Kitchens
Attics
Basements
Garages

Features

High-Impact Kill Bar™
Large bait trough for easy baiting
Easy-to-set with one simple "click"

Disposable or Reusable
Both, Disposable or Reusable
Toxic or Non-Toxic
Non-Toxic
Indoor or Outdoor Use
Indoor and Outdoor Use